Gas South's Blog
09/22/2022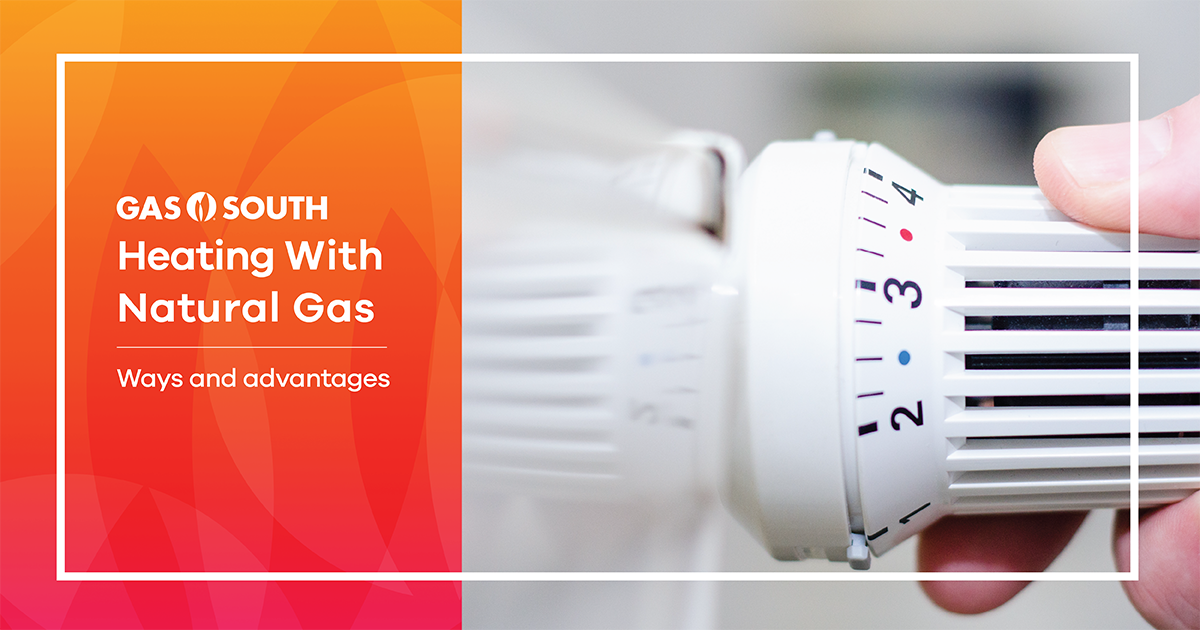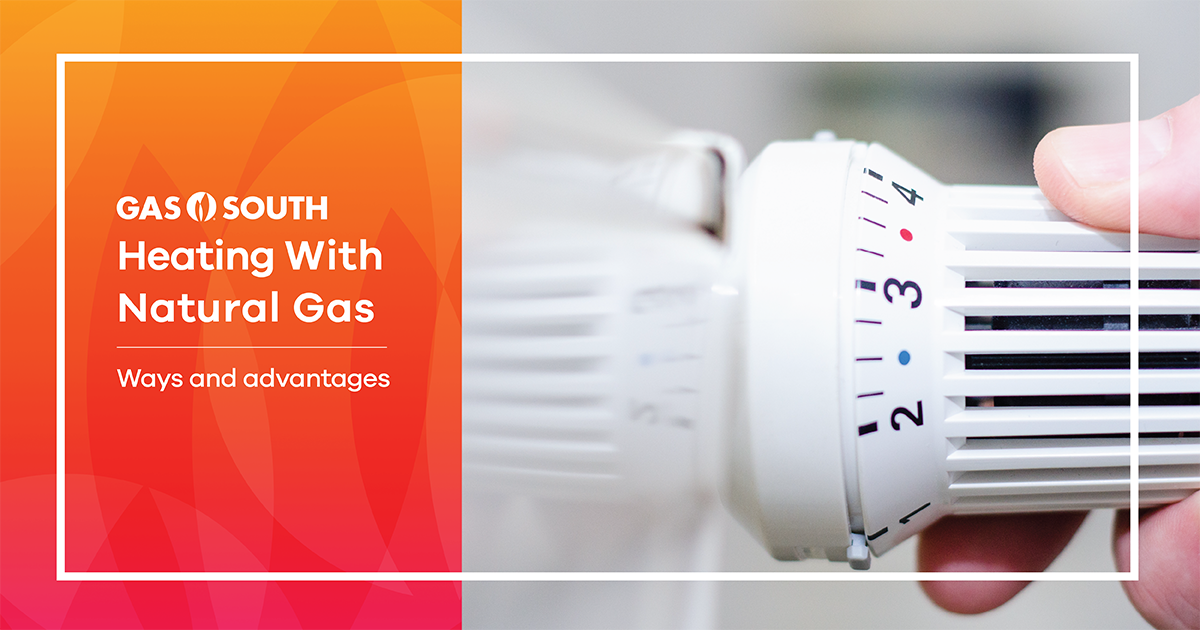 September 22 marks the first official day of fall, and that means it won't be long before temperatures drop and most of us are wanting to spend more time indoors—where it's warm and cozy. In this week's blog, we'll look at some of the ways to use gas around the home and advantages of heating with natural gas.
Why More People Are Heating With Natural Gas
In the U.S., 47% of homes use natural gas as a main source of heat, according to the U.S. Energy Information Administration—that's compared to 36% who use electricity for this purpose and the remaining 17% who heat in other ways. And those numbers make sense when you consider the advantages natural gas offers.
In cooler months, heating is the biggest energy expense in most U.S. homes. Natural gas is cheaper than electric heat—almost half as much, depending on the state you live in and how it's being priced. And that's because it isn't cheap for power plants to produce electricity—a cost that's ultimately passed on to you as a consumer. Historically, most power plants have relied on burning coal and oil to produce electricity. But even when they burn natural gas to create energy, it's not as efficient as when you burn it directly at your home or business—and that means you save more when you're heating with natural gas versus electricity.
Natural gas is also safer that other types of heating fuels like propane or residential oil heat, as it produces less airborne pollutants that can end up in your home. And because natural gas is piped directly to your residence or business, you'll never have to worry about running out or having to get your tank refilled.
And heating with natural gas is good for the planet too. As we mentioned above, power plants continue to burn fuels like coal and oil to produce electricity, and that increases your carbon footprint when you use that energy. But when you're heating with relatively clean-burning natural gas piped directly to your home or business, you're doing more to cut down on carbon dioxide and other air-polluting emissions. And that's something we can all feel good about.
If you're considering converting to natural gas or wondering about natural gas for your new home, check out our blog on how to get natural gas service.
Four Ways People Are Heating With Natural Gas
Natural Gas Heaters:

There are two main types of natural gas heaters used for keeping the air temperature warm in your home or business. Forced-air central heating system furnaces are the most common. These use a gas burner to heat air that's circulated by a fan through ductwork and then out through vents into room spaces.





Hydronic or radiant water-based systems are the other main type. These use a natural gas burner to make steam or hot water that's pumped through pipes or tubes—often used these days in situations where a radiant floor system is desired.





And then there are also combinations of these two types. Forced-air systems typically cost less to operate, but if someone also wants heated floors, a combination system gives them the best of both worlds.





Natural Gas Water Heaters:

Heating water is the second biggest energy expense for most households, and so it makes sense that some would prefer to use money-saving natural gas for this as well. There are two main types of natural gas water heaters (and then various combinations of each): storage and tankless. With a storage type, which is the most-commonly used, water is heated with a natural gas burner, then stored in an insulated tank for later use. With a tankless natural gas water heater, on the other hand, water is heated instantly as its being used.





Natural Gas Fireplaces:

If you like the ambiance and warmth of a fireplace but aren't in love with the expense and maintenance, natural gas fireplaces are a good alternative. You'll never have to acquire firewood or kindling, start the fire or clean out ashes. Plus, as we've discussed before, natural gas is much more efficient at heating, which saves you money on fuel, and it burns cleaner than wood, which keeps the air in your home cleaner. Natural gas fireplaces come in two basic types: vented and ventless. Vented will make use of a chimney or pipes or will need to be installed on an exterior wall where gasses are released directly from the fireplace through the wall and then outside. Ventless types, though offering more flexibility in where they're placed, will send emission into your home—a safety issue that should be weighed when considering a purchase.





Natural Gas Patio Heaters:

Need a cost-efficient way to heat your patio or outside space when it's cold out? Consider a natural gas patio heater. Compared to electric heaters, they run quieter, are more energy-efficient and are usable in spaces where there's no electrical outlet. And compared to a propane heater, you won't have to worry about running out of fuel or having to remember to have a tank refilled. There are lots of styles to choose from too.
S

witch

ing

from Electric to

Natural Gas

Heat
For homeowners who want to make the switch from electric to natural gas heat, there are a few factors to consider if you don't already have natural gas in your home.
It's possible you're already using natural gas in your home for cooking but not for heating. If so, you'll just need to have a licensed technician install a line inside your home to where your new natural gas heater will be located.
If you don't have natural gas in your home at all, you'll need to first check that it's provided in your area. If it is, you'll then need to make sure there are natural gas pipelines close to your residence—a licensed technician or plumber will need to tap into these lines and route it to your residence. Start with your local utility company to figure this out. They're responsible for maintaining these lines up to the meter that will eventually be installed at your home, and they can let you know about service and gas line infrastructure. in Georgia, your utility company is most likely Atlanta Gas Light (AGL).
After it's been determined that natural gas is a possibility at you residence and lines and a meter have been installed, you'll need a licensed professional to install lines from the meter to your new natural gas heating system—lines that will need to be run through your walls, ceiling or flooring.
When you're all hooked up, your next step is to choose a provider. When you sign up with Gas South, we'll arrange for an AGL technician to come and turn your meter on, based on your preferred date and time. And we've got lots of great plans and options to fit your natural gas needs. Plus, you'll never pay a deposit at Gas South—keeping up to $150 in your pocket. And you'll even get a $50 bill credit to sweeten the deal!
Learn more about how to receive natural gas in your home.