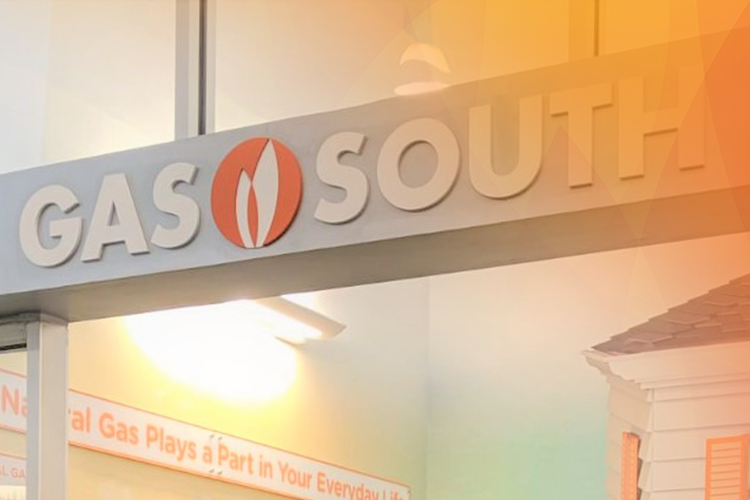 About Gas South
(Actually, it's about something bigger than ourselves)
At Gas South, we're driven by a simple vision to: Be A Fuel For Good. It's more than just a slogan on our website or conference room walls. It's our core belief that how we treat people is what's most important.
It's the way our customer care team goes that extra mile. It's the way our CEO knows every employee by name. It's the volunteer time our employees cheerfully contribute and the 5% of profits we give back each year to help support children in need in the communities we serve.
As our company grows, so does our impact. Since our 2006 inception, we've grown steadily to become not only the largest retail natural gas company in Georgia but also the largest in the Southeastern U.S., serving more than 440,000 residential, commercial, industrial and wholesale customers in Georgia, Florida, North Carolina and 11 other states. Gas South is a wholly owned subsidiary of Cobb EMC, one of the country's largest electric cooperatives.
We've formed Alliance Partnerships with local governments and utilities across Metro Atlanta, helping customers save on their natural gas and supporting a strong business climate. Gas South prides itself on being the official natural gas provider for the State of Georgia, the Atlanta Braves, Cobb Energy Performing Arts Centre and Gas South District.
Not only are we committed to our customers, local business and communities, we strive to make a positive environmental impact to support a more sustainable future. In 2021, we launched a new business initiative to support renewable energy projects and have committed to investing $60 million in solar projects by the end of 2023.
Additionally, as the state's leading supplier of compressed natural gas (CNG) for alternative-fueled vehicles, we're committed to supporting the growth of this clean-burning fuel throughout the state. Gas South is the supplier for six of Georgia's seven public CNG fueling stations.
Our Leadership
Kevin Greiner
President and Chief Executive Officer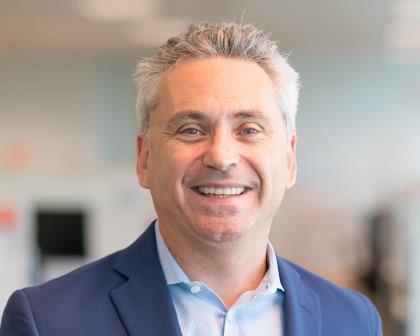 Whether you've been an employee since the beginning or you've worked here a month, Kevin Greiner is all about discovering what's important to people—starting with never forgetting your name. We're not sure how he does it, but we're glad he does. At the office, Kevin won't hesitate to chat with you about what you're up to or the latest tennis highlights—he genuinely cares about every employee.
At Gas South since its inception in 2006, he's also passionate about strengthening our community. Under Kevin's leadership, Gas South has committed to giving 5% of profits to support children in need. He's built a culture of service while also creating exceptional career paths for employees. He wants to make sure Gas South is a place where people want to be, not a place you feel like you have to be.
With more than 20 years' experience in the energy sector, Kevin gained expertise in management roles with Southern Company and ill-fated Enron (please don't hold that latter experience against him!). He graduated from the University of Michigan with a master's degree in business administration and a Master of Science in natural resource policy and earned a bachelor's degree from Wesleyan University. In recognition of Gas South's growth and corporate citizenship, Georgia Trend magazine named him Georgia's most respected business leader in 2021, and the Atlanta Business Chronicle named him one of Atlanta's most admired CEOs in 2018 and 2021.
Board work: YMCA of Metropolitan Atlanta (Chairman 2021-22), Georgia Partnership for Excellence in Education (Chairman 2016-17), Select Cobb (Chairman 2019-20), Atlanta Opera, Georgia Chamber, Metro Atlanta Chamber. Kevin is also a member of the Atlanta Rotary Club and Buckhead Coalition.
Interesting fact: Kevin speaks German and is fluent in Dekatherms (Gas South's band where he plays the keyboards). He also enjoys playing tennis and baseball and riding his bike.
Jamie Tiernan
Chief Financial Officer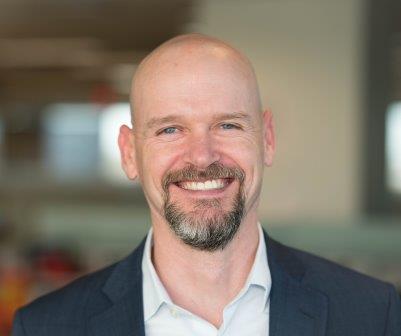 With 440,000 customers and 400 employees, Jamie believes the opportunities to positively impact people are unlimited. He has a passion for making a difference in people's lives, whether it's leading new investments in solar energy projects, ensuring competitive pay for employees or offering simple natural gas price plans to customers.
Responsible for accounting, finance, treasury, IT and the project management office at Gas South, Jamie has more than 25 years of experience in the energy industry.
Jamie is a CPA and holds a bachelor's degree in accounting from the University of Georgia and a master's degree in finance from Georgia State University.
Board Work: Boy Scouts Atlanta Area Council, Junior Achievement of Georgia Finance Committee and Heating Energy Assistance Team Treasurer.
Interesting fact: Between spreadsheets, you'll find Jamie behind a drum kit, playing chess or dinking a pickleball.
Manon Brochu
Chief Operating Officer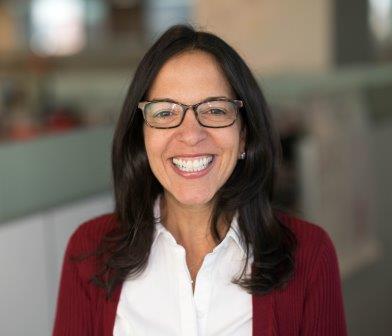 During her first job, Manon quickly learned the power of a smile and how your mood affects people. She got an early start making a good impression on hungry drive-through customers at the age of 15. Today, she applies those same values as she oversees Gas South operations, ensuring customers have what they need to make managing their natural gas account as easy as possible and making sure that if they have a question, we have a cheerful person available to help them.
Manon has been with Gas South since our beginning and brings more than 20 years of expertise in finance, marketing, operations and business development. By navigating her way to management at companies, including Southern Company, Delta Air Lines and Hewlett Packard, she honed her remarkable leadership skills. In 2021, the Atlanta Business Chronicle recognized Manon as one of Atlanta's Women of Influence.
As she leads her teams to operate with the same level of excellence as the global brands she's worked on in the past, Manon values Gas South's independence and flexibility to make the right decisions for our customers.
Manon earned a master's degree in business administration from Kennesaw State University, and a bachelor's degree in finance and marketing from the University of Florida. In her free time, Manon enjoys spending time at home with her husband, Chris, and their four-legged kids, Bertie and Vizzy. She also enjoys cooking and traveling.
Board Work: The Salvation Army Metro Atlanta Area Command
Interesting fact: Manon is an admitted clean freak and can fold a set of sheets in 32.6 seconds flat (a skill she acquired at the age of 11 when helping her dad oversee his hotel business).
Freddy Cardozo
Chief Supply & Risk Officer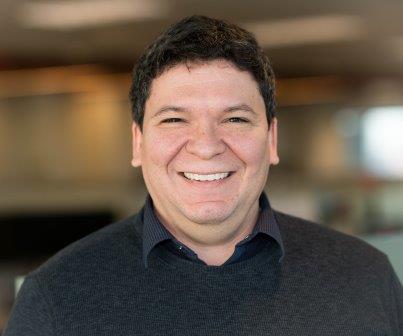 As Gas South's Chief Supply & Risk Officer, Freddy leads a team responsible for the company's wholesale natural gas supply and trading, managing transportation and storage assets, risk management, middle office functions and providing cost structures for pricing. Freddy has over 25 years of experience in the energy industry in both the regulated and deregulated markets. He's testified multiple times before the Georgia Public Service Commission as an expert in the deregulated natural gas industry.
He joined Gas South in 2006, coming from Southern Company where he worked as a Structuring Principal for two years. Before that, he was a Senior Analyst at Mirant Corporation. And prior to that, he worked as a power transmission planning engineer for the National Administration of Electricity (ANDE), the electric utility of Paraguay.
Freddy holds a bachelor's degree in electrical and mechanical engineering from the National University of Asuncion, Paraguay. He earned a Master of Science degree from Arizona State University as a Fulbright Scholar and studied management of energy utilization and conservation at the Israel Institute of Technology in Haifa, Israel.
Board Work: St. Vincent de Paul (2013-2020)
David Malone
Chief Sales & Marketing Officer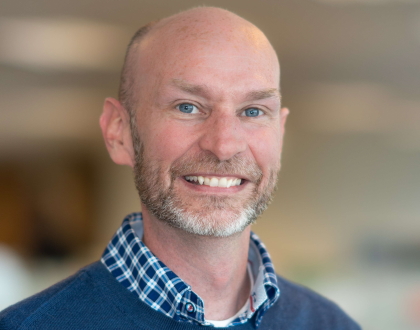 David believes that how we treat people is what's most important. That's why he's proud to be part of a company with the same values, committed to improving the lives of customers and employees while supporting the communities we serve.
With over 20 years of experience in the energy industry, David leads the Sales and Marketing team at Gas South, where he has been since it started in 2006.
David holds bachelor's and master's degrees in economics from Florida State University.
Board Work: St. Vincent de Paul
Interesting fact: Outside of work, David loves photography, spending time with family and backpacking.
Stacy Paez
Chief Legal & People Officer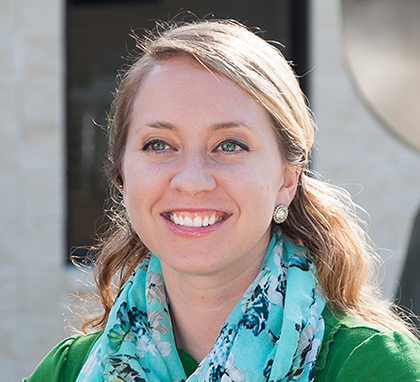 As an experienced professional in the fields of law and HR, Stacy knows people often think of the two areas as challenging opposites that are hard to mix. But it's this intricacy she enjoys most, finding ways in which these two distinct areas complement each other and working with others to find the best solutions to complex issues.
As Chief Legal and People Officer at Gas south, Stacy is responsible for providing leadership and oversight in legal services, HR, community affairs, regulatory and legislative affairs, and corporate compliance. Stacy is also a key member of the executive leadership team and provides general counsel.
Before joining Gas south, Stacy served as General Counsel and VP of Legal and HR at Infinite Energy, where she started in 2009. Throughout her time at Infinite Energy, she held roles as Corporate Counsel, HR Manager and Executive Director of Human Resources.
Originally from rural Pennsylvania, Stacy moved to Florida to earn a Bachelor of Arts from Flagler College in St. Augustine. She later earned a law degree from the University of Florida in Gainesville.
When she's not at work, she enjoys spending as much time as possible with her husband and two children creating "art," ziplining in her back yard, hiking, going to the beach and visiting parks and museums.
Partner Spotlight.
Gas South believes in every child's potential. That's why we give 5% of our profits to support children in the areas we serve.
---
Gas South Is an Awesome Place to Work
But don't just take our word for it. We were named to the AJC's "Best Places to Work" five times since 2017.
Work With Us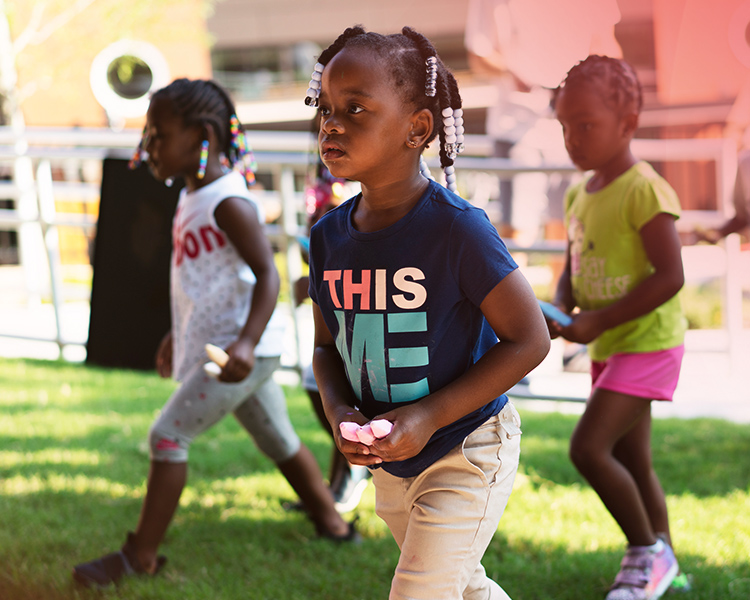 A Culture of Giving
We give 5% of profits to support children in the areas we serve, with a goal of donating more than $1 million annually.
How We've Helped