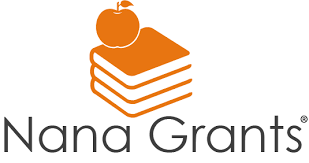 Gas South is proud to support the communities we serve by donating 5% of profits to children in need as part of our purpose to Be A Fuel For Good. In honor of Women's History Month, we are excited to highlight local Gas South partners like Nana Grants where we donated $20,000 this month to provide full-time, after and before school childcare funding for low-income, single student mothers attending school.
"Our goal is to eliminate the financial barrier of childcare so that a student mother can focus on her studies, graduate, and begin a rewarding, well-compensated career that launches herself and her child out of the cycle of generational poverty for good."
Erica Stephens, Founder and Executive Director, Nana Grants
Gas South has partnered with Nana Grants since 2019, and proudly provided support for the following accomplishments:
32 Student Mothers Supported Since 2016
10 Degrees Earned Since 2016
23 Current Grant Recipients
35 Children Currently Receiving Child Care
$135,858 worth of Nana Grants currently being distributed
With more than 40% of Georgia's low-income families led by a single mother, overcoming poverty through education is limited due to the lack of continuous, quality childcare. In 2020, Gas South made it possible for twelve women across the state of Georgia to cover childcare costs for one year while they worked on their college degrees. We have been proud to partner with Nana Grants and we're excited to continue to support in building a better future for low-income single mothers pursuing an education and their children.
To learn more about Nana Grants and for more information on how to donate, please click here.