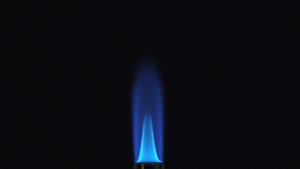 The Gas South Guide
Getting utilities up and running can be a hassle. We get it — we've been there! There's research to be done, calls to be made and sometimes, a lot of time sitting on hold.
But it doesn't have to be this way. At Gas South, we're here to make it easier.
Whether you've just moved or you simply need to turn your service back on, you're going to need natural gas service at some point. Fortunately, the process of getting your gas turned on can be a cinch! Just use this simple, four-step guide and you'll be ready to go in no time.
Check for service availability in your area
Not every natural gas provider serves all areas of the state, so it's important to check for service availability before you are set on one provider. Most providers post this information directly on their website. You can learn more about natural gas rate plans available to you if you're moving to Georgia.
It's also worth noting that if you're signing with Gas South, you could qualify for an additional discount if your home or apartment falls within a territory covered by our county, city and EMC programs.
Do your research on natural gas providers
Georgia is unique in that it's a deregulated gas industry. This means that you can choose a provider for your natural gas, instead of having only one option and I being chosen for you.
The good news is that there are a lot of options out there to choose from, and Gas South stands out among the providers…if we do say so ourselves.
We won't go on and on about our own services — you can learn all about those on our rates and plans page. But we will tell you that whichever provider you choose, they shouldn't charge you a deposit to establish service. With Gas South, this can save you up to $150. Pretty cool, huh?
Determine how long you need your natural gas service turned on at your residence
Once you've found a provider you like, you'll want to think about how long you need service. When you think about utilities, you may not be thinking about the timeframe during which you'll be using them, but this can have a big impact on the type of rate plan you choose, and the price you pay!
By nailing down a specific timeline, you'll know which type of rate plan to choose right off the bat – variable or fixed (keep in mind not all providers feature both).
If you're going to be a resident for longer than six months, a fixed rate can save you money because currently, fixed rates are lower than variable rates. Variable rates fluctuate with the natural gas markets, while fixed rates stay the same throughout your entire service period. Fixed rates can offer significant savings over a long period of time, especially during the high consumption months of winter.
Pick a turn-on date that fits your schedule
Once you have your provider picked out, it's time to schedule your natural gas turn on date and time. If your natural gas is completely turned off, a technician needs to come to your house to turn it on. If the gas is already on, all the tech needs to do is check the meter and make sure everything is up and running correctly, and safely.
With Gas South, you can schedule your turn on date 90 days in advance, which means you can lock in a great rate today, all while having ample time to prepare for winter weather. All you have to do is schedule your turn on date and leave the rest to us!
There you have it! Now that you have the steps down, don't hesitate to reach out to a Gas South Customer Care Representative if you have any additional questions, or if you want more information on our rates and plans!