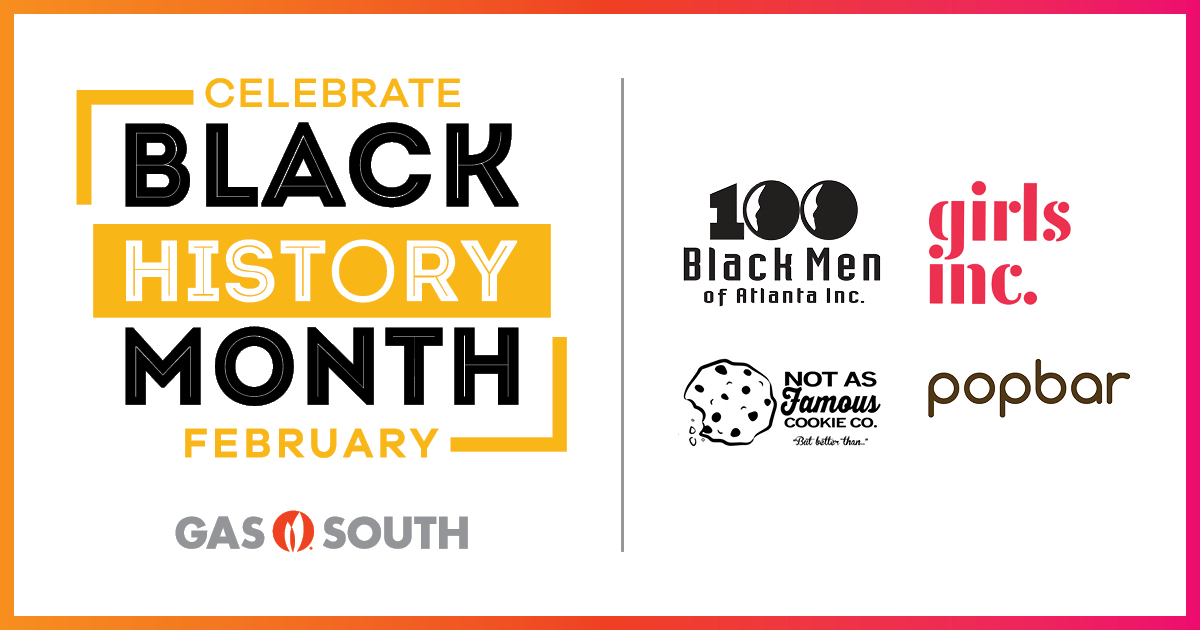 As we come to the end of Black History Month, we wanted to take a moment to reflect on what this time means to us as a company. Gas South has always celebrated diversity, in our own workplace culture, in the communities we serve and throughout the nation. And that's because we know there's value in honoring the strengths that make us who we are, collectively. Recognizing the sacrifices, contributions and achievements of Black America is an essential part of the Gas South vision.
Along with that, we're also proud to help support Black-led non-profit groups with annual donations and volunteer hours. And we're excited to have formed strong partnerships with Black-owned businesses. Below, you'll find a few Georgia establishments we've been lucky to work with in the last year:
---
Girls Inc. of Greater Atlanta.
Girls Inc. was founded in 1864 in the wake of the Civil War. Headquartered in New York, this national organization advocates on behalf of girls and brings them life-changing programs and experiences. Each year, the Atlanta chapter serves about 500 girls ages 5 to 18, helping them discover their value and strengths and providing support to face challenges ahead. Click here to learn more about this important organization.
100 Black Men of Atlanta.
Headquartered in Atlanta, 100 Black Men has roots that stretch back to 1963, though it was officially established as a national organization in 1986. Today, through its efforts to mentor, educate and provide health and wellness and economic empowerment to children, it's recognized as the nation's top mentoring organization led by African Americans. Click here to learn more about the positive impact of 100 Black Men.
Popbar Alpharetta.
Officially opening its doors in 2019, Popbar Alpharetta offers one-of-a-kind, hand-made gelato pops on a stick. If you're looking to satisfy a sweet tooth, Popbar has 60 plus flavors on the menu—and you can also customize. They even offer vegan, gluten-free, nut-free and Kosher options.
"We wanted to create a place in the community we can all gather to celebrate life's moments, large and small," says owner Charel Palmer. "Dessert is a unifier, and we believe we all have far more in common than not."
Popbar Alpharetta is located at 6710 Town Square, Suite 130. They can be reached at 470.294.2910, and you can read more about the company, view their menu and order online at pop-bar.com.
Not As Famous Cookie Company—in Smyrna.
As an artisan bakery on wheels, Not As Famous Cookie Company creates fresh-baked and hand-made gourmet products with only the finest of ingredients: "Hence, the company will make a better cookie!" The Smyrna bakery is located at 1080 Windy Hill Rd. SE #300—in the Shops at Belmont. They can be reached at 678.293.5588, and you can read more about the company, view their menu and order online at notasfamous.com.
---
We hope you'll take the time—as a patron, volunteer or customer—to check out some or all of the establishments we've highlighted above. And all of us here at Gas South will continue to do our part to "Be A Fuel For Good."