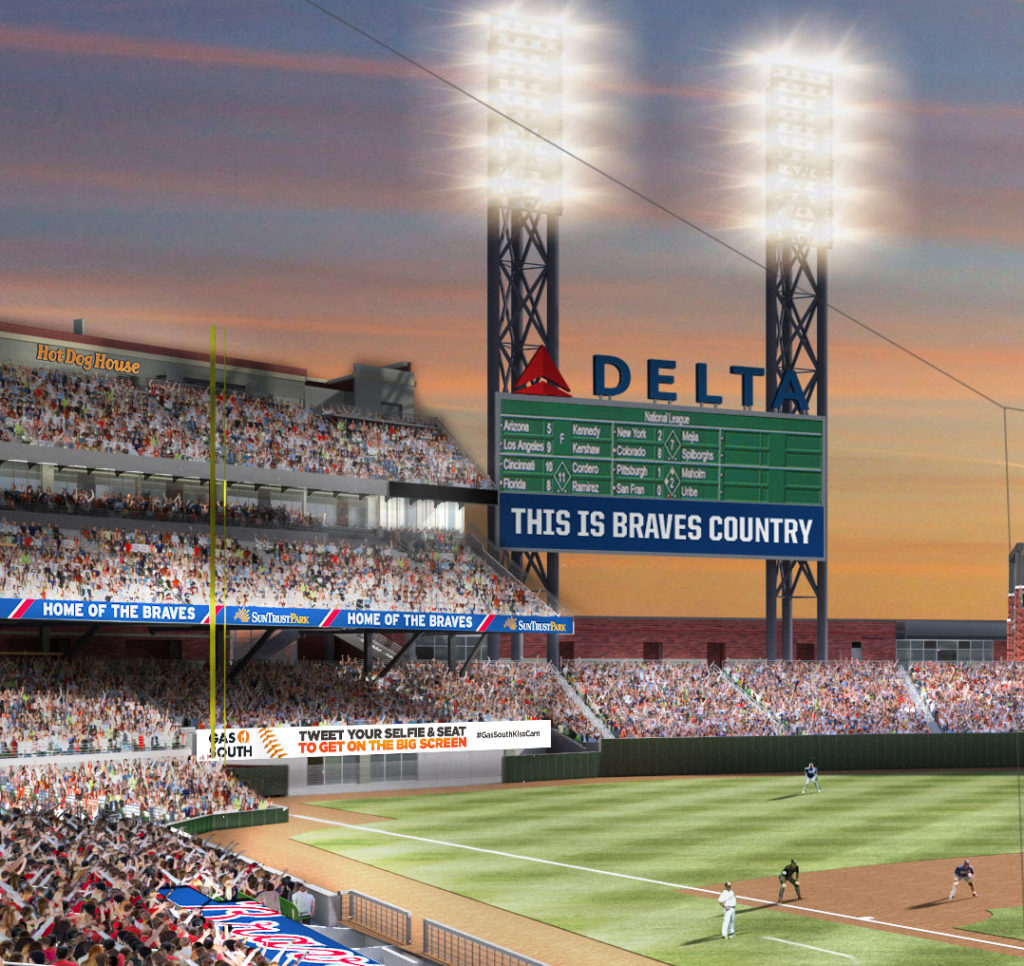 Gas South is proud to support the Atlanta Braves as our hometown team. As the official natural gas provider for the Braves, our partnership has been a "home run" since 2008.
With the inaugural season at SunTrust Park in full swing, there's great excitement surrounding the Braves. Recently, President and CEO, Kevin Greiner, discussed baseball, branding and relationship building at the Atlanta Business Chronicle's Business of Sports Summit.
Kevin talked about our successful partnership with the Braves and our "Bring the Heat" campaign. Through this campaign, Gas South donates $25 to a local nonprofit each time a Braves pitcher strikes out an opponent throughout the summer. Each time one of the Braves pitchers "brings the heat," our community wins.
The designated beneficiary for April and May is the YMCA of Metro Atlanta. The United Way of Greater Atlanta will receive donations for June and July, and The Salvation Army of Metro Atlanta is the recipient for August and September.
In addition to our "Bring the Heat" campaign, Braves fans can get involved in a more interactive way throughout the season. During select games during the season, fans can tweet their seat number using #GasSouthKissCam for a chance to make it on the jumbotron! Always wanted to get on the big screen? Well, here's your chance!
Last season Bring the Heat raised more than $61,000 for local nonprofits, and we hope the team and pitchers are even more successful this season!
Read more about Gas South, the Braves and our involvement with Live! at the Battery in this Atlanta Business Chronicle article.