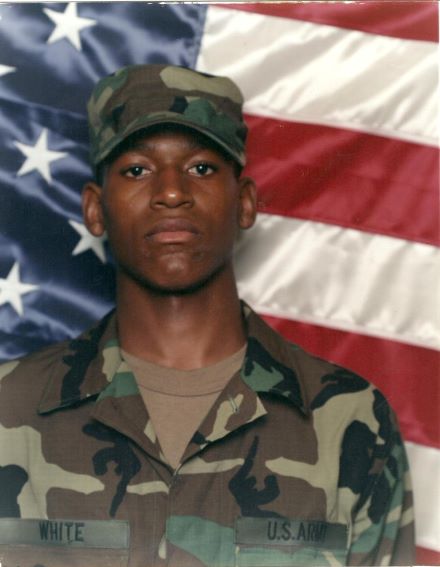 In honor of Veteran's Day, we want to spotlight one of our employees, Stephon White.
Stephon R. White is a husband, father, U.S. Army Veteran and a part of the Gas South Family. Stephon was born on June 14, 1981 in Tifton, GA to Leo and Debra White. He proved to be an excellent student throughout his educational endeavors and enjoyed growing up in Georgia. After his high school graduation, Stephon enlisted in the United States Army. He served active duty while stationed in Fort Polk, Louisiana for many years.
Shortly after the tragic terrorist attack on 9/11 and the declaration of a "War on Terror" by President Bush, U.S. troops were sent overseas to fight in the Iraq War. Stephon White was one of the many brave soldiers sent to fight for our country in 2003. With a lot of prayer, bravery, and faith, he was able to survive the hard times and return home after serving overseas for almost a year and a half.
Stephon has been married to a lovely woman named Starr for 7 years and they have 3 beautiful daughters; Chyanne, Cierra and Camille. Stephon has been working for Gas South since August of 2011 as our accountant and has said that his favorite part of working here is the people. "Gas South has a great office environment and friendly employees, I have enjoyed getting to know my coworkers and look forward to a great career with this company!"
We are proud to have Stephon as a member of the Gas South family and we thank and honor him and his fellow troops on this Veteran's Day for their invaluable service to our country.
We would also like to show appreciation for two more veterans at Gas South; Kimberly Middleton and Sandra Hamilton.