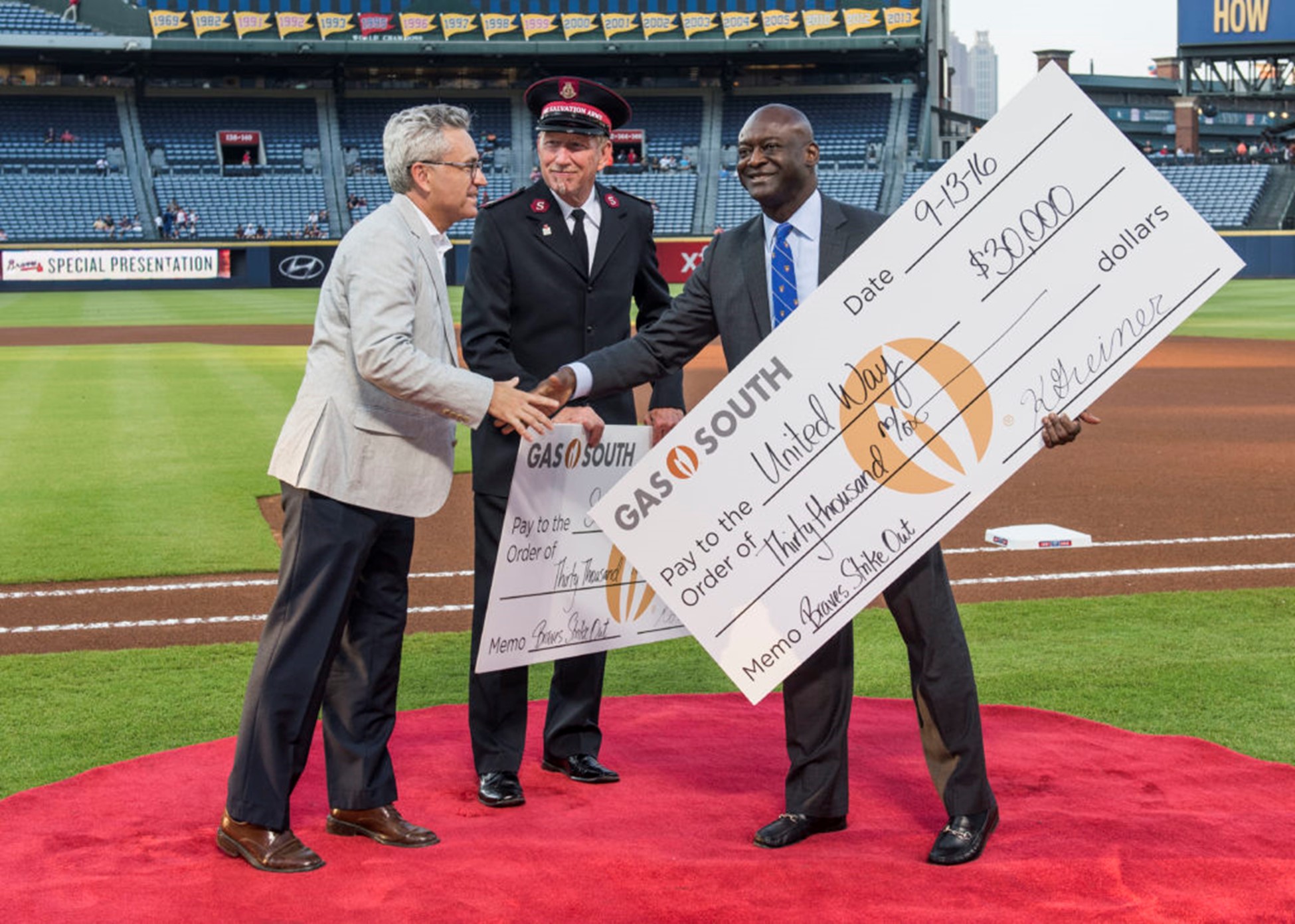 Gas South is Bringing the Heat again this baseball season to fuel the good that our local nonprofits do for those in need. We are donating $25 every time an Atlanta Braves pitcher throws a strikeout at home games.
Last year, we donated more than $61,000 which was split between The Salvation Army of Metro Atlanta and the United Way of Greater Atlanta. Since the campaign's inception in 2010, Gas South has contributed nearly $350,000 to local nonprofit organizations!
This year, Gas South is fueling another source of good – youth development. Did you know that one in five children, teens and families that go to the YMCA of Metro Atlanta need financial assistance to participate in the youth programs? The YMCA gives more than $161,000 in scholarships each year to kids that are unable to pay the program fee. In 2016, more than 23,500 kids across 20 branch locations participated in swimming, tennis, basketball, cheerleading, flag football, lacrosse, track and field, martial arts, and volleyball.
That's why we are giving the donations for all Braves strikeouts thrown during April and May to the YMCA of Metro Atlanta – over $8,400!
The YMCA is dedicated to ensuring that no child is turned away, and we are proud that our partnership allows everyone the opportunity to reach their full potential.