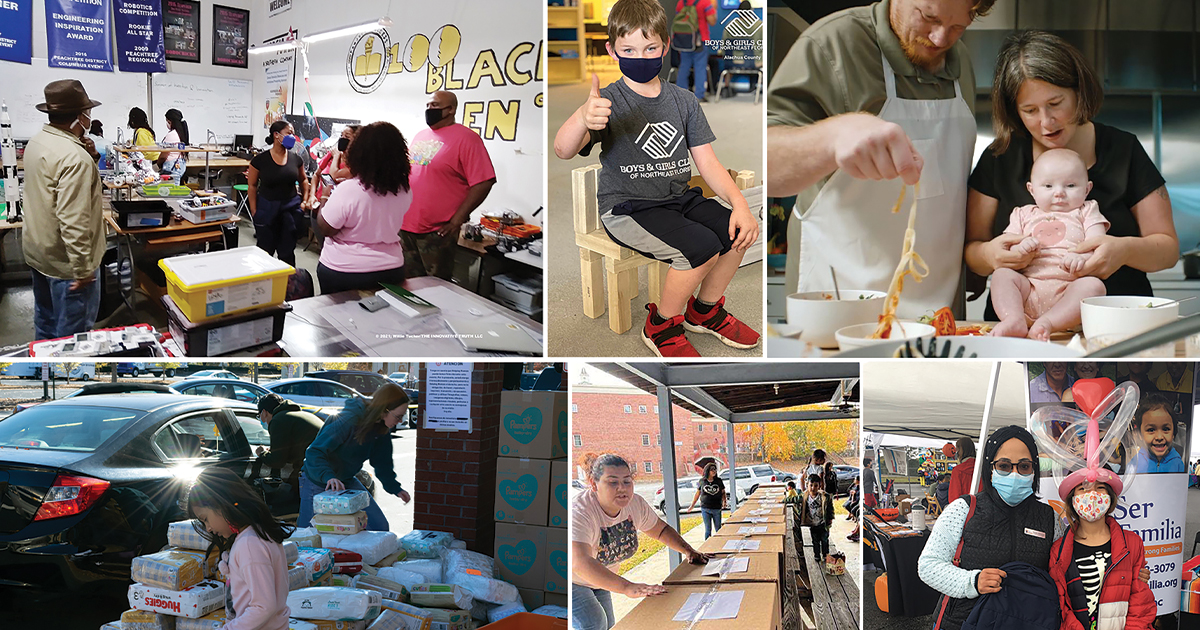 At Gas South, we pride ourselves on being a different kind of natural gas company. Our mission to "Be A Fuel For Good" means more than just offering everyday low rates and excellent customer care. It means we also strive to make a difference for our employees and in the communities we serve.
At the beginning of each New Year, we put a report together to highlight some of the good we were able to do throughout the year previous—our annual impact reports. In this week's blog, we'll highlight some of our efforts detailed in that report that made 2021 another great year of giving.
In total, we gave more than $1.5 million as part of our commitment to give 5% of profits to children in need each year—a promise we officially began in 2017. Our total charitable donations since we were founded in 2006 now come to more than $9 million.
In Georgia and Florida last year—our two biggest service areas—we gave $598,581 to help with basic needs in the community, $575,888 to childhood education and $295,984 to illness and disability, as well as more than $39,000 for in-kind donations and volunteering efforts.
We also logged more than 391 hours of volunteering in the community at 21 different charitable events. At Gas South, we know volunteering is important to help build strong communities, but it also helps engage employees and build a culture of giving that we can all take part in. To facilitate this engagement, we also offer employees eight hours of paid volunteer time each year.
To build on that engagement even more, 2021 was also the beginning of our Team Grants. These are volunteer projects planned by employees and funded by Gas South. Team Grants give all of us a say in how we want to "Be A Fuel For Good" here at Gas South.
And our efforts to build a strong work culture didn't go unnoticed, as we were once again named as an Atlanta Journal Constitution Top Workplace. The recognition—ranking 52nd for midsize Georgia businesses—was officially bestowed in early March, but it was based on anonymous employee surveys taken during 2021 from thousands of companies throughout the state. This marks the fifth time we've been recognized as one of the best places to work in Georgia. And we're all proud that our employees continue to find fulfillment and purpose in their jobs here.
2021 was also the first full year that we served as the naming rights partner of Gas South District. This was formally Infinite Energy Center, which Gas South took over near the end of 2020 (and soon renamed) when we acquired Florida-based energy provider Infinite Energy. This premier entertainment destination that includes Gas South Arena, Gas South Convention Center and the Gas South theater, serves as one more way we can continue to engage and support the community, and we're excited about the opportunities it presents in 2022.
The year ahead looks to be promising in our efforts to make a difference—we're even boosting last year's give of $1.5 million to about $3 million. That will do a lot of good. And if you're a customer with Gas South, we're glad you get to be a part of that. Here's to another great year of giving.